Sex Messenger - PPS - Responsive - Mailing
CrakRevenue
2020-08-12
EXPIRED
Updated 1 month ago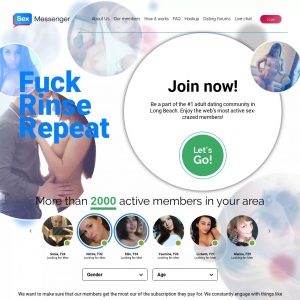 Categories
Vertical - Dating / Targeting - Mobile / Targeting - Desktop / Payout - PPS / Targeting - Tablet / Audience - 18+ / Promo Method - Mailing / Brand - Sex Messenger
Countries
24 Countries
AU
AT
BE
BR
CA
CL
CR
FR
DE
IE
IT
JP
MX
NL
NZ
NO
SG
ES
SE
CH
TW
TH
GB
US
DESCRIPTION
Exclusive to Crakrevenue!
You won't find this offer anywhere else.
Payable Action:
User spendings
Conversion Flow - CC BILLING (CCB):
User follows the click to action
User lands on the Internet provider billing page
User provides a valid credit card for age verification and gets access
Payable action triggers
Accepted Promotion Methods:
Country Tiers
T1 - $97.50
T2 - $75
T3 - $67.50
T4 - $60
Australia
Belgium
France
Germany
New Zealand
United Kingdom
T5 - $52.50
Canada
Chile
Sweden
Taiwan
Thailand
United States
T6 - $45
T7 - $37.50
T8 - $30
Costa Rica
Italy
Mexico
T9 - $15
CrakRevenue
CrakRevenue is an adult CPA program created by some of the industrie's...
Founded in 2006
In-house
Net-30, Weekly...
RECENT ACTIVITY
1 new offer, 8 offers expired

10 hours ago

2 new offers

1 day ago

2 new offers

2 days ago

3 new offers, 1 offer expired

3 days ago
---