[Crypto] Compound Offer [combined payout up to $90]
YouHodler
2020-07-21
ACTIVE
Updated 6 hours ago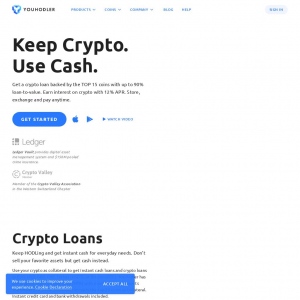 Countries
253 Countries
AF
AX
AL
DZ
AS
AD
AO
AI
AQ
AG
AR
AM
AW
AU
AT
AZ
BS
BH
BD
BB
BY
BE
BZ
BJ
BM
BT
BO
BQ
BA
BW
BV
BR
IO
VG
BN
BG
BF
BI
KH
CM
CA
CV
KY
CF
TD
CL
CN
CX
CC
CO
KM
CK
CR
HR
CU
CW
CY
CZ
CD
DK
DJ
DM
DO
TL
EC
EG
SV
GQ
ER
EE
ET
FK
FO
FJ
FI
FR
GF
PF
TF
GA
GM
GE
DE
GH
GI
GR
GL
GD
GP
GU
GT
GG
GN
GW
GY
HT
HM
HN
HK
HU
IS
IN
ID
IR
IQ
IE
IM
IL
IT
CI
JM
JP
JE
JO
KZ
KE
KI
XK
KW
KG
LA
LV
LB
LS
LR
LY
LI
LT
LU
MO
MK
MG
MW
MY
MV
ML
MT
MH
MQ
MR
MU
YT
MX
FM
MD
MC
MN
ME
MS
MA
MZ
MM
NA
NR
NP
NL
NC
NZ
NI
NE
NG
NU
NF
KP
MP
NO
OM
PK
PW
PS
PA
PG
PY
PE
PH
PN
PL
PT
PR
QA
CG
RE
RO
RU
RW
BL
SH
KN
LC
MF
PM
VC
WS
SM
ST
SA
SN
RS
SC
SL
SG
SX
SK
SI
SB
SO
ZA
GS
KR
SS
ES
LK
SD
SR
SJ
SZ
SE
CH
SY
TW
TJ
TZ
TH
TG
TK
TO
TT
TN
TR
TM
TC
TV
VI
UG
UA
AE
GB
US
UM
UY
UZ
VU
VA
VE
VN
WF
EH
YE
ZM
ZW
AN
AP
EU
DESCRIPTION
We will pay you $1 to $90 per every single client.
With YouHodler's Compound Offer, you will receive payment for every step of the user's lifecycle.
How the offer works
Step 1. KYC Verification
YouHodler pays $1 to $20 (depending on the user's country of residence) for every user that successfully registers on YouHodler.com and successfully passes the ID verification process (KYC).
To see payout for each country scroll down, you'll find it on the right side of the page.
Step 2. Opening a Savings Account
If a user opens a Savings Account, YouHodler pays an additional $20.
To open a Savings Account a user just need to deposit crypto or stablecoins into the Wallet.
Conversion for Savings is fired if a user's weekly combined earning is equal or exceed $1 (or equivalent in USD depening on the crypto, as different crypto has different price and interest rate).
Step 3. Using a Classic Loan, Multi HODL or Turbocharge feature
If a user takes a Classic Loan, Turbocharge, or Multi HODL worth $300 or more (equivalent in fiat or cryptocurrency according to the exchange rate at the date of the deal), YouHodler pays an additional $50.
Steps 2 and 3 can be completed separately and in no particular order (e.g. Step 3 can be done before Step 2).
Therefore, if you have high-quality traffic from English-speaking or European countries you will get at least $20 per registered user, plus up to $70 more for valuable action.
Conditions:
1. Leads from all countries and territories may apply. Except:
Afghanistan, Bangladesh, China, Cuba, Germany, Iran, Iraq, North Korea, Pakistan, Sudan, South Sudan, Switzerland, Syria, United States of America, US Minor Outlying Islands, US Virgin Islands, Republic of Crimea.
2. We accept only high-quality traffic with a low bounce rate.
3. All low-quality traffic will terminate automatically.
4. All bot traffic will also terminate automatically.
5. Traffic from all known desktop, mobile, and tablet platforms are accepted.
6. Send traffic to the website's main page or any landing page available in the offer.
Supportive advertising materials
1. All actual advertising creatives are free to use and are located on the Google Drive in the "Creatives" section of the offer description.
2. Written content outlines for affiliates can be found below:
Crypto Loans https://docs.google.com/document/d/1YzgHulLC32JSxo1dAZX1FrPGv4NiESgWmrmQ-s9su9U/edit?usp=sharing
Turbo Loans https://docs.google.com/document/d/1778kSuIaA9K7y2tw0QCnr3_MWAH6Y49E1njcdDxy-qg/edit?usp=sharing
Multi HODL https://docs.google.com/document/d/1JENnzXqAzRURp4ybF4J9fMFXsL6_JLRJP83olo_HzEI/edit?usp=sharing
Savings https://docs.google.com/document/d/1vU3dfjtasUE5w0fdWSONUoVhUSXcWezccDsjR64ZLEY/edit?usp=sharing
YouHodler
YouHodler FinTech platform is focused on crypto-backed lending with fi...
Founded in 2018
Affise
Monthly
RECENT ACTIVITY
Sorry, there is no activity recently.
---